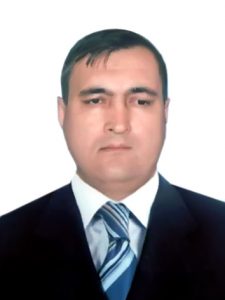 Abduvaliev A.A. was born in 1970. In 1996 he graduated from the Tashkent State Institute.
The general experience of 29 years. Teaching experience 3 years.
Candidate of Biological Sciences, Senior Researcher.  In 2002 he defended his thesis on the topic: "The influence of organometallic complexes with drug amines and their protein conjugates on the structural and functional features of immunocompetent and tumor cells." Scientific adviser Professor Tatarsky V.P. At the present day, Associate Professor Abduvaliev A.A. prepares a doctoral dissertation on the topic: "Alternative regulation of the proliferation of tumor cells.", the author of more than 120 scientific articles.
Abduvaliev A.A. conducts lectures and practical exercises at a high level, actively participates in the educational-methodical and scientific process of the department. It manifests itself in the cultural activities of the department and the Tashkent Medical Academy.